Professional Details
I have been a freelance illustrator for over 10 years, and have an additional 6 years of experience working as an illustrator in-house for a NJ design studio, 2 years working for an offset printer, and a B.A. Studio Art from St. Lawrence University. My work has been used on packaging, products, and in publications by companies such as Crayola, Nabisco, Rodale Inc., Weekly Reader, Maui Beverages, Sportcraft, Better Homes & Gardens, Johnson+Johnson, Disney, and Rose Art Industries.


My work these days is created almost entirely with Adobe Photoshop and Illustrator. With only a few exceptions, all of the artwork displayed on this site was rendered digitally, start to finish. I began my career using airbrush and other traditional media, but quickly transitioned to Photoshop for my commercial work, and have been using it since its earliest incarnations. As a longtime and highly skilled user of Photoshop, I also do first-class photo retouching in addition to the illustration.


I currently live in Suffern, New York, which is (theoretically) an hour's commute from mid-town Manhattan, and is also a reasonable base for travel to and from all points in New Jersey and Connecticut. Location may not be a factor in the modern virtual marketplace, but if you prefer a personal touch and are in the Tri-state area, I'm able to accomodate your needs. Any and all inquiries regarding illustration, photo-retouching, or the philosophy of fly-fishing are welcome!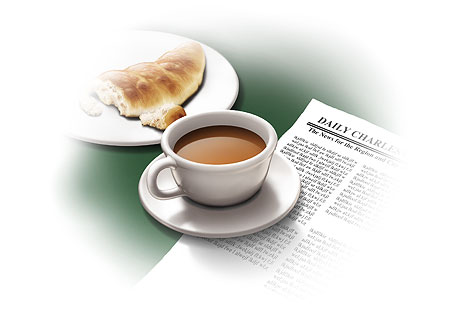 Phone: (845) 548-0872

e-mail:
chris@cjohnsonart.com
---